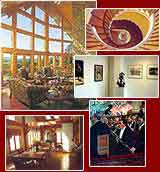 1501 County Route 28
Chatham Center
Valatie, NY 12184

Phone: (518) 392-7701
Fax: (518) 392-5650
Email:




Real Estate In Greene County
Greene County is yet another area of upstate New York that we can assist you in your search. Located just south of Albany and west of the Hudson river, Greene is still just minutes away from the city and right in the Catskill mountains. This beautiful countryside is home to some of the most beautiful land and finest real estate around.
Search the MLS/IDX for Greene County
We currently do not have any Greene County New York real estate listings online. Click here to view other area properties online or call us at 518-392-7701 for unlisted properties or more information.
Updated: 12/5/2013