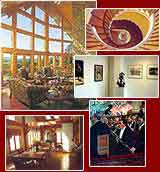 1501 County Route 28
Chatham Center
Valatie, NY 12184

Phone: (518) 392-7701
Fax: (518) 392-5650
Email:




Ghent New York
Historic Homes, Farms, And Estates
View Residential Listings / View Vacant Land / View Commercial Properties

TOWN STATS
Population: 5,276
Land: 45.18 square miles, 27,649 acres.
Zoning: Residential, Agricultural
From Midtown NY: 2 Hours
Rail: Amtrak in Hudson with express and local stops to NYC
Schools: Chatham Central
Topography:Undulating

Back in 1818, Ghent was divided from Kinderhook, Chatham and Claverack. It was first settled about 1740. Today, Ghent is a mixture of farms and country homes, some of them stunning estates.